International Day Of Pink: 10 Celebs Who Lead The Fight Against Bullying
International Day Of Pink: 10 Celebs Who Lead The Fight Against Bullying
No, you're not seeing the world through rose-coloured glasses, everyone around you is wearing pink because it happens to be The International Day of Pink, an annual anti-bullying day that takes place on the second Wednesday of April. To celebrate, we look at the stars who have lead the charge against bullying:
1. Angelina Jolie
You may know her as Maleficent, but she is also the special envoy of the United Nations High Commission on Human Rights. That might be what inspired Angelina Jolie to give the following speech at the Kids' Choice Awards upon winning Favourite Villain: "I want to say that when I was little, like Maleficent, I was told that I was different,"
she said
. "And I felt out of place — too loud, too full of fire, never good at sitting still, never good at fitting in. And then one day I realized something—something that I hope you all realize. Different is good. So don't fit in, don't sit still, don't ever try to be less than what you are, and when someone tells you that you are different, smile and hold your head up and be proud. And as your villain, I will also say, cause a little trouble. It's good for you."
2. Daniel Radcliffe
The "Harry Potter" star began working his magic since 2009 at The Trevor Project, which promote suicide prevention efforts among LGBT youth. "I have always hated anybody who is not tolerant of gay men or lesbians or bisexuals,"
he said.
Now I am in the very fortunate position where I can actually help or do something about it." For his work as a spokesperson and fundraiser for the organisation, he was given the "Hero Award" in 2011.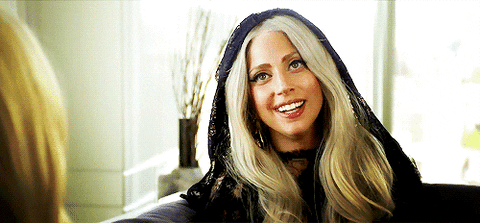 3. Lady Gaga
Three years ago, the "Born This Way" singer founded the non-profit Born This Way Foundation to empower youths and combat bullying. "This is about transformative change in culture over a period of time,"
Gaga said
at Harvard to launch the foundation. "This is about changing the climate of the school environment and not putting the power in the hands of the teachers or the government. It is about the bubble effect. I don't believe they have the answers; I believe that you do."
4. One Direction
Two years ago the boys of One Direction teamed up with Office Depot to  launch their anti-bullying campaign, designing their own school stationary but also spreading the message of tolerance. "We're really excited to partner with Office Depot and help spread the anti-bullying message with our fans and students in schools across America,"
Niall Horan said
at the time. "And you know we're not long out of school ourselves so we can relate. it's a problem that's fresh in our minds and we're eager to raise awareness on this subject."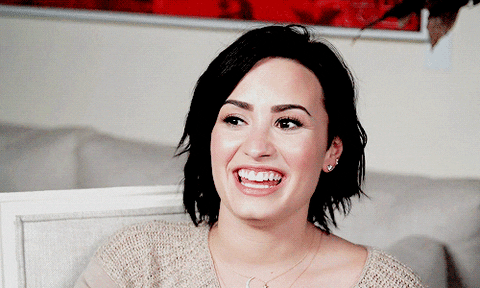 5. Demi Lovato
A tireless anti-bullying advocate, Demi Lovato became the spokeswoman for PACER, an anti-bullying organization, in 2010. Two years later, she was named ambassador of a campaign against bullying girls called Mean Stinks. "I was bullied when I was 12 years old. I'm not saying I was totally innocent — I had my bratty days! But at the end of the day, no one deserves to be bullied," she
told Seventeen
. "I ended up leaving public school because the bullying got so bad. I just couldn't deal with it."
6. Justin Bieber
He may be a little bratty himself, but Justin Bieber has always been a vocal supporter of anti-bullying campaigns. He
starred in an anti-cyberbullying PSA
in 2012 and even spoke on "The Ellen DeGeneres" show about being bullied.  "There are so many bullies. It goes on so much," he said,
adding
, "you definitely should help out because it could be you next.
7. Taylor Swift
A vocal supporter of the LGBT community, in 2011 Swift penned an anti-bullying song, "Mean," which in part combatted homophobia in high school. Three years later,
an Instagram message
she left a bullied fan went viral. "Every time someone picks on me, I'll think of you in the hopes that every time someone picks on you, you'll think of me… and how we have this thread that connects us," she wrote. "Let them keep living in the darkness and we'll keep walking in the sunlight."
8. Adam Levine
The Maroon 5 lead singer
admitted in 2011
that his high school experience was terrible because he was treated so badly. Fast forward to his life as a major pop star in which he got involved in the It Gets Better anti-bullying campaign.
"Perez [Hilton] asked me to do it. I found it strange that one of the biggest bullies on Earth is asking me. I was really not a fan of his. I thought he was part of the problem," he said. "In doing this, I was hoping for a change in him, and I saw one. The guy has changed his tune quite a bit. I respect that."
9. Ellen DeGeneres
In the wake of Tyler Clementi's death,
Ellen DeGeneres recorded
a special message for her show's viewers. "I want anyone out there who feels different and alone to know I know how you feel," she said. "And there is help out there and you can find support in your community." She listed the organisations on her web site and it now includes videos under the tag #UnitedAgainstBullying.
10. Chris Colfer
Before he joined "Glee," star Chris Colfer admitted in 2012 that he was "harassed at school every day" for being gay. As a result, following his rise to fame, he became a major played in the It Gets Better Campaign and The Trevor Project and in 2011 he dedicated his Golden Globe to bullied LGBT kids. "Most importantly, to all the amazing kids that watch our show and the kids that our show celebrates, who are constantly told 'no' by the people in their environments, by bullies at school that they can't be who they are or have what they want because of who they are. Well, screw that, kids," he said. Amen!