The Song of the Summer (2017 Edition)
The Song of the Summer (2017 Edition)
Fact: It's technically not summer yet. It officially starts June 20.
Fact: Carly Rae Jepsen incredible pop music.
Fact: "Cut to the Feeling" is ALREADY the song of the summer. 
Here at W Dish we love to jump the gun, so we're willing to throw in the towel early and label CRJ's latest pop anthem as Song of the Summer. 
The boisterous ditty will featured on the soundtrack for the upcoming Leap, a French-Canadian animated movie voiced by Elle Fanning and the Queen herself, Carly Rae Jepsen. "Cut to the Feeling" is a wonderful homage to the '80s and one that would make Belinda Carlisle either extremely proud or utterly jealous for not coming up with it herself.
Unlike Timberlake's "Can't Stop the Feeling", this one won't leave you at your wit's end by the second or third repeat. In fact, I guarantee you can listen to CRJ's jam five times in a row and still feel like sunshine's blowing out your wahzoo.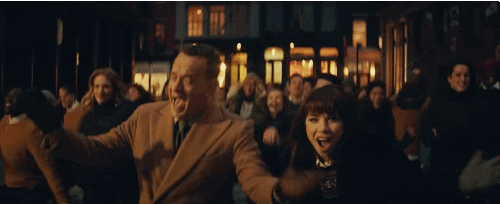 Have a few listens below and don't be afraid to bust a move.