5 Brilliant Ways to Overcome Adversity
5 Brilliant Ways to Overcome Adversity
No matter how humble we are about our achievements on social media, it goes without saying that success doesn't come without some hustling and a hell of a lot of hard work.  And if you want to be successful, you've got to be resilient.
"Resilience, what I believe to be the golden skills for success, is known as being able to bounce back and even learn in the face of difficulty or failure," says Bailey Parnell, the Founder & CEO of SkillsCamp, a school that teaches soft skills like resilience.
Using clinical psychologist Dr. Diana Brecher's 5 Factor Model of Resilience, Parnell, who was recently ranked as one of Canada's Top 100 Most Powerful Women, shares her top tips on how you can become more resilient in times of hardship.
Be mindful
In order to be resilient, you need to be self-aware. Just like anything in life, what works for one person might not necessarily work for you. "It's important to know what you need so you can bounce back quicker," Parnell explains.
There are a million ways to cope with difficult situations, from going on a long jog to calling up your best friend to vent. Be sure to carve out time for these activities that help you relax and recharge. That way, you know exactly how to become grounded when it feels like the world is turning upside down. 
Increase grit 
While conducting research with Hamza Khan on hundreds of people's successful careers, Parnell found that there was one trait they all had in common: resilience. "When you are resilient, you are better able to cope and adapt in the face of stress and life's difficulties," she says.
Grit, also known as strength of character, goes hand in hand with resilience because the path to success always comes with setbacks. This is especially true for today's working girl bosses, Parnell adds.   
"When you're mansplained or catcalled for the hundredth time; when you find out you make less money than your male counterpart; when you're overwhelmed because you're still expected to manage the household on top of your career - this is when we must practice resilience the most."
Practice compassion
You know that saying, you need to love yourself before you love someone else? Compassion works in this same way.  You have to show compassion for yourself before you can extend it to others.
"By managing yourself and your relationships, or by showing empathy for others, you may find yourself in stressful situations less often," says Parnell. 
And when they do arise, practicing compassion will make you more resilient because you're less likely to blame yourself and will start looking for a solution. 
Be optimistic 
If you want to become more resilient, it's time to start looking on the bright side of situations.  Remember: being optimistic doesn't mean not ever feeling sad or disappointed. When an optimist experiences a setback, they see it as a temporary slip-up.
For example, an optimist who messed up a presentation at work will realize that they were having an off day and need to practice more for next time. Meanwhile, a pessimist will take the setback personally, seeing it as a catastrophic failure that reflects their sense of self.
"Optimists are much more likely to bounce back from that failure quickly because they see it as outside themselves," Parnell says.
Practice Gratitude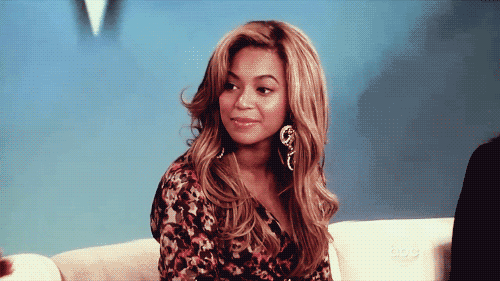 It's not always easy, but if you look hard enough, you'll always find something to be grateful for. 
For example, let's say you don't get a call back from that amazing job you interviewed for.  After brainstorming what you could have done to improve, take the opportunity to ask the hiring manager why you weren't successful, Parnell suggests. That way, you'll know exactly how to improve for next time. 
Looking for those silver linings during unexpected setbacks will give you the resilience you need to achieve your goals.