The Bold Type Recap: Episode 7
The Bold Type Recap: Episode 7
You want to know what's bold? Starting a show with shower sex. 
After being M.I.A. for a few episodes, it appears Pinstripe has been hiding in Jane's bathtub this whole time. The two are awkwardly trying to get off in the shower which proves to be extremely difficult. Girl, this is what yoga's for! 
But Jane's not laying all her eggs in one basket. When her boss Jacqueline suggests someone write a story on being set up on a blind date, Jane snatches the story from Alex.  Jane tends to do that a lot. What does Alex ever end up with? Writing the masthead? 
As Pinstripe is left with a damp towel, Jane headd out to a bar to meet her bling date, Landon. They have a couple vodka sodas, then make out faster than two drunk contestants on Bachelor in Paradise. When Pinstripe keeps DMing her for more shower sex, she blows him off to keep smooching the hottie Landon. Get it girl.
Across town, Sutton tries to network at a fashion industry event, making awkward chit chat with women in silly hats. It's one of those fancy High Tea events, except it's literally high tea. Tea that gets you high. So Sutton is baked like Red Lobster bisquits. But she ends up finally making a friend, so win-win, I guess? 
At work, Kat hired a social media intern named Natalie but it turns out Natalie can't do her damn job properly. She's been sending innapropriate tweets and Kat's been deleting them and not addressing the problem with her staff. When Richard advises her to have a chat with the intern, Kat snaps and says "it's handled" in her best Olivia Pope impression. *snaps fingers*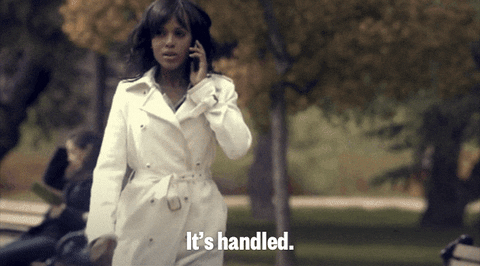 Drunk Jane and Snappy Kat and Baked Sutton all ruin Richard's dinner party (his way of getting to know his gf's friends better) by getting in his bath tub -- fully clothed, mind you. Richard, a successful lawyer, has 3 gorgeous women in his apartment and somehow he's PISSED OFF?? In what world, Richard?
I don't think Richard is that much older than Sutton (who's already very mature for her age). This isn't a Richard Gere, Winona Ryder Autumn in New York relationship here. Relaaaaax. 
Richard needs to lighten up or Sutton will run over to Alex who clearly made it known he wants nothing more than to kiss her.
When I thought I couldn't hate Richard more, he snitches on Kat about the social media flub. After Kat snapped at him, he apparently phoned Jacqueline and ratted her out. PSA: Snitches end up in ditches.
Now, what do you do when your best friend's boyfriend is being a major dick to you? Jesus take the wheel.
"This can't get out, this can't get out!" We hear Richard continually complain about the repercussions of his relationship with Sutton being exposed. I don't understand why it's such a problem that a 30-something lawyer is dating a 20-something fashion assistant. He's not the God damn president, and even if he were, it's not a huge problem that he's dating someone junior in both age and ranking. There's absolutely nothing to be ashamed of. 
Sutton and Richard break up as the episode comes to a close. How long will it be until she runs to Alex for a shoulder to cry on?
After trying to juggle different dudes, Jane realizes she's a One Man Only kind of girl. She goes to meet Pinstripe and breaks off their sexual adventure because he's just not that into monogamy. Pinstripe is all about threesomes and shower sex and BDSM. Jane just wants the real love that Mary J sings about. They part ways but I feel like this is not the last we've seen of him.
Although everyone's been breaking up and breaking down, the three gals revel in the fact that they still have each other. And a bathtub. And wine. 
Bonus highlight:
I love love love that Jacqueline's husband on the show is played by actress Melora Hardin's husband in real life, Gildart Jackson. Let's just bask in this cuteness for a moment, please.
Watch The Bold Type Tuesdays at 9 E/P on ABC Spark.