The Bold Type Recap: Episode 8
The Bold Type Recap: Episode 8
Another week, another episode of The Bold Type we women can relate to!
This week, the working girls were walking on eggshells as rumours of layoffs spread through the building. 
First, Alex informs his boss Jacqueline that another publication has reached out and expressed interest in hiring him. Jacqueline says, "It's always smart to keep your options open. Keep my posted." In Boss language that means "ya gettin' the package buh bye!" 
I don't like to make threats, but if Alex gets canned I will LOSE IT. I need him to complete the Sutton/Richard love triangle that has me tossing and turning in my sleep every night.
Speaking of being single and ready to mingle. Despite the office gossip and their whole careers on the line, Kat, Sutton and Jane celebrate being single at the same time. Jane suggests they go on a group date with three other guys. Apparently there's an app for group dating. #TheMoreYouKnow. 
Sutton's not really vibing with her guy because she won't stop talking about Richard. Jane's date doesn't let her talk. Like, at all. So that's a no-go. Kat's the only one who seems to show many interest in her date, so the other two ladies raise their white flags and head home.
Kat continues the date outdoors, walking along the waterfront and listening to the buskers on the street. Kat got major red flags from her date when he obnoxiously heckled a street performer. Like, can you not? The whole scenario just made Kat wish Adena was there with her instead, so she leaves her date stranded on the street all high and dry.

Instead of helping out her friends who are hyperventilating about potentially being laid off, Kat spends her time Facetiming Adena (who's been back in Paris for a while now) every hour on the clock. It's kind of annoying. Like, girl, you're the Director of Social Media at Scarlet Magazine. You've got work to do!
You know what would happen if I video chatted with my boo six times a day at work? I'd be uploading my new resume on LinkedIn because I'd be out of a job. I wish Kat would snap out of this love-spell Adena put her on. SHE DOESN'T EVEN LIVE HERE ANYMORE!
Sutton seems like she's the only one smart enough to realize she still has a job to do. With her boss Oliver away on vacation, some rando named Cassie is in charge of the fashion shoots.
But Cassie's not really doing a good job. She's freaking out over the littlest thing and second guesses her outfit choices for the shoot. She even stalls the photographer which is a major no-no. That's something I learned from Tyra on America's Next Top Model. Never piss off the photographer. Cassie also takes a phone call and totally ditches the shoot last minute.
Instead of freaking out, Sutton channels her inner #GirlBoss and directs the whole photoshoot like a seasoned professional.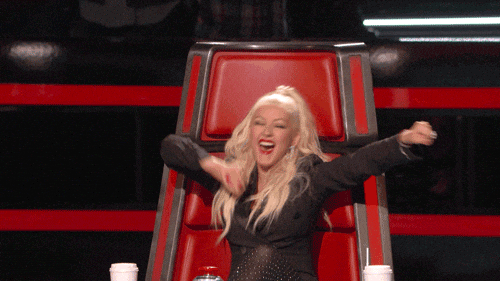 Post shoot, Cassie has the nerve to take credit for everything. Luckily, the photographer on set (bless his heart!) told Jacqueline what a good job Sutton did.
And I hope Sutton does. By doing so, she won't be an assistant for very long. This girl is large and in charge! Oliver better watch his back!
Remember earlier in this recap I mentioned Alex getting a job offer from another publication? Well, that same publication also reached out to Jane. And offered her the position. Not Alex. Again, Jane swoops in and takes what is Alex's. Poor guy. Can I even blame him that he wants to jump ship?
Next week we find out if Jane accepts the offer and leaves Scarlet for good. 
Watch The Bold Type Tuesdays at 9 E/P on ABC Spark.