The Bold Type Recap: Season Finale
The Bold Type Recap: Season Finale
When a show I've come to love for the past nine weeks neatly ties up loose ends in its season finale, I can't help but wonder if this is a series finale instead?
At this point, there's no confirmation whether or not Sutton, Kat and Jane will resume shenanigans at Scarlet Magazine for a second season of The Bold Type. 
But let's talk about the finale. Oh, what a finale. Did you cry? I sure cried - A LOT.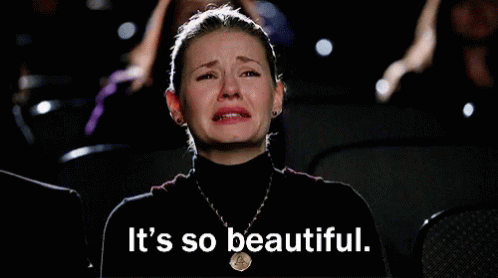 After hooking up with Alex last episode, Sutton's confused as to what to label it. She's also still not 100% over Richard. To make things cringe-worthy AF, Sutton had to address her "relationship" with Alex in a meeting with H.R.—oh, and Richard! 
It's every girl's dream to come face-to-face with her ex-boyfriend while discussing the sexual nature of her new boyfriend, right?!
Sutton took that meeting like a freakin' CHAMP but it only solidified the fact that she can't jump into anything serious with Alex right now. She wants Richard, especially after he caught her in an elevator and told her "I should have faught for you."
In the finale, Kat was just being Kat. She's kicking ass at her job, taking names, but can't help but feel like her life's not as exciting as jet-setter Adena. Kat basically spends the majority of the episode staring longingly into the empty pages of her passport. In the end, she ends up meeting Adena in Peru. Hope she brought comfortable shoes with her because climbing Machu Picchu is hella hard! 
Jane accepted the new job at Incite, as we all knew last week, and this episode she struggles to inform her boss Jacqueline of the news. But Jane can't leave her fave women's magazine without one more bang. Her [last] assignment is to write a peice on a performance artist and rape survivor named Mia. Her performance piece involves standing in the park (all day and night) holding weights, and handing them off to others who were victims and also "carrying the weight" of being raped. 
When Jane, Kat and Sutton head to the park the night of the magazine's Fashion Week party, they all gather around Mia, still holding the weights. They definitely don't see it coming, but Jacqueline also arrives, but not only to support others, but to carry the weight. A quietly powerful scene. A scene that had me in tears for a long time after the final credits rolled.
In their last meeting together as colleagues, Jacqueline reveals to Jane that she herself was sexually assaulted by her boss when she started her Journalism career. This extremely difficult and revealing conversation didn't suddently convince Jane to stay at Scarlet. Jane's still leaving.
So what will season 2 of The Bold Type look like then? I have no idea. But I sure as hell hope to find out.