Essential Bar Cart Items For Home or Office
Essential Bar Cart Items For Home or Office
If you're lucky enough to work in a place that allows day drinking, we salute you. If you have to wait until after 5 p.m. to open a bottle of whiskey, you deserve a medal for your daily patience. 
Whether you like things shaken or stirred, you're going to want to set up the perfect bar cart from your home or office. We have the essential list here. But the first and obvious order of business is getting a proper bar cart. We love this one in an apple green from Wayfair.ca for just $110. 
You can also find bar carts at just about any vintage furniture shop or places like Ikea. 
A versatile bar cart will have one of each liquor:vodka, gin, tequila, whiskey, and vermouth for martinis, if you wanna live like they do on Mad Men.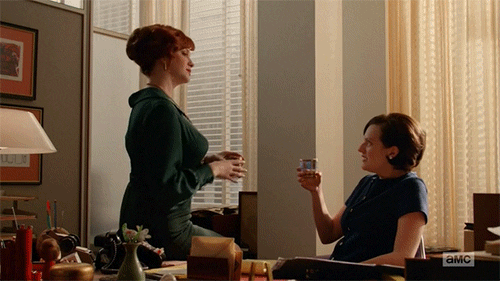 Then there are your non-alcoholic ingredients used for making cocktails: simple syrup, fresh citrus, grenadine, cherries, seltzer and ice. You may want to purchase some bitters as well for Old Fashioneds or Manhattans.
Dillon's Distillery
has an array of bitters which you can purchase at liquor stores such as the
LCBO
 for $14. 
Next up, you'll want tools. You're not going to just stir ingredients or strain drinks with your bare hands! Essential tools for a bar cart include: shaker, bar spoon, strainer, cutting board (for limes and such), stir sticks, jiggers (for measuring alcohol) and citrus juicer. All these items can be found at stores like BYOB Cocktail Emporium in Toronto, or any home & kitchen appliance store.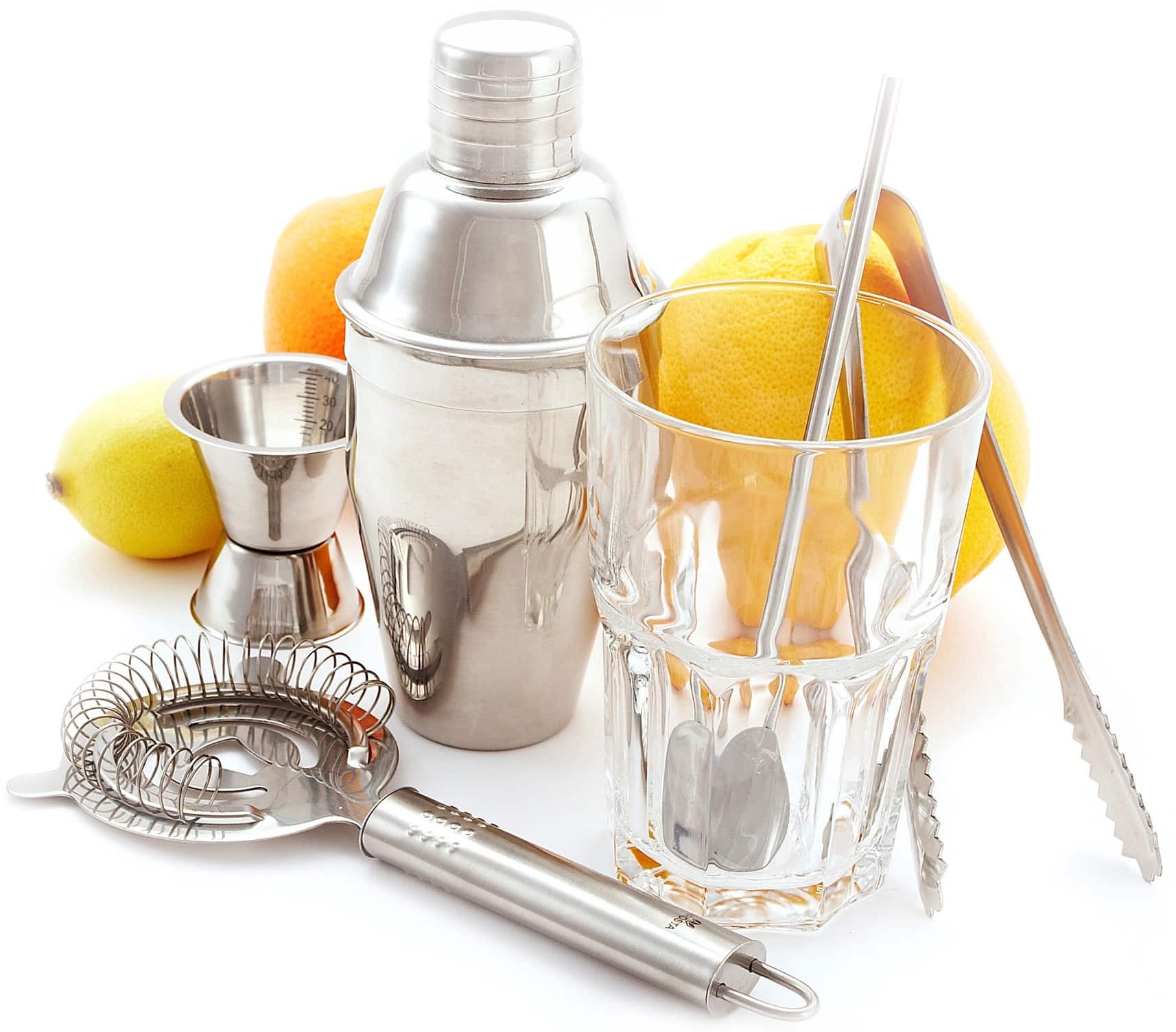 Glassware is a whole other story because different drinks deserve to be poured into different glasses. The most used glasses in any collection are a simple cocktail glass, a rocks glass and a Collins glass. So basically, something pretty, something short and something tall! 
Finally, a lot of us like to add something colourful like a small pot of flowers. You can go the more practical route and just lay down some cocktail books. Pick up PDT Cocktail Book: The Complete Bartender's Guide from Chapters Indigo for $20. 
Now you're all set to invite some friends or coworkers over to let loose. Cheers!