5 Expert Ways to Have a Better Relationship With Your Mom
5 Expert Ways to Have a Better Relationship With Your Mom
For better or worse, your mom influences your life in ways nobody else can.
But as any daughter can attest, that relationship can be incredibly complex. "Mother-daughter relationships can take us into the deepest depths of anger and leave us feeling loved like nothing else and everything in between," says Michele Kambolis, child and family therapist.
Nevertheless, remember: adults face emotional developments and challenges just like children do. You may be killing it at your job or even raising little ones of your own, but when your world begins falling apart, it's natural to reach out to mom. "Leaning into the care and reassurance of a mother gives us an access to a level of soothing that calms our mind and body unlike anything else," Kambolis says.
These five ways will help you make the most of this unconditional love and become closer with your mother.
Listen to Her Advice Respectfully
Disagreements with your mom are healthy (and totally normal). You don't have to share your mother's perspectives, Kambolis explains, but you need to respect what she says. While it may feel like your mom doesn't get what's going on in your life, she's likely experienced the same things you're going through at one point, so keep an open mind when listening to what she has to say.
Don't Text Her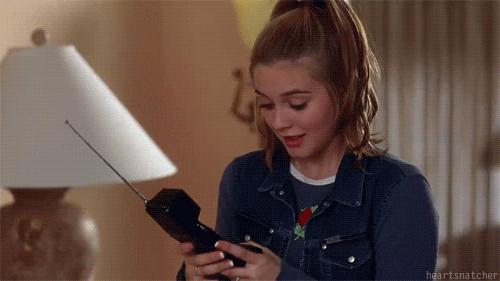 Pick up the phone instead. Or better yet, visit her in person. "When we rely on technology that doesn't include face to face connection, we lose a lot of the nuances in the conversations," she says. In order to feel that sense of intimacy with your mom, it's important to see her facial expressions and hear her tone of voice.
If you don't have the opportunity to see your mom as much as you'd like, Skype or FaceTime dates are an easier way to maintain the intimacy we crave in our mother-daughter relationship.
Try Something New Together
The easiest way to bond with your mom is by trying new things together. Kambolis says that when you do something new with someone, it increases dopamine, the "feel good" chemical in your brain that's great for bonding. Whether it's a mother-daughter trip to a new city or a relaxing afternoon of yoga, set a goal of trying spmething new as often as possible.
Hold Your Tongue
When someone we have a close relationship with says something that irritates us, it's easy to respond without filtering what we say. Avoid hurting your mom's feelings by taking a minute to process your thoughts the next time you're feeling annoyed or frustrated.
"Coming back to the wisdom that I'm ok, I'm totally in charge of my own mindset and these are just feelings can go a long way toward setting up a more productive conversation," Kambolis says.
Forgive and Forget
It's crucial to extend forgiveness to our moms. Doing so is really about freeing yourself from the hurt, judgment and anger that comes with mother-daughter relationships, Kambolis says.
After all, "we don't have to share each other's perceptions and values, but in forgiveness, we learn to respect them." Remember that every mother and daughter wants the same thing: to be loved, valued and respected unconditionally.
Michele Kambolis specializes in supporting mothers and daughters towards healing their relationship.