6 Expert Ways to Banish Your Winter Blues
6 Expert Ways to Banish Your Winter Blues
In my ideal world, we'd be welcoming spring as soon as the first snowfall of the year has been shoveled away and the holiday decorations have been tucked away into storage.
Unfortunately, Old Man winter isn't going away anytime soon. Between bitter cold "bomb cyclones" and living in what sometimes feels like perpetual darkness, we can all use some creative ways to beat the winter blues.  
Follow these six expert-recommended tips to make this year your happiest winter yet. 
Don't Abandon Your Social Life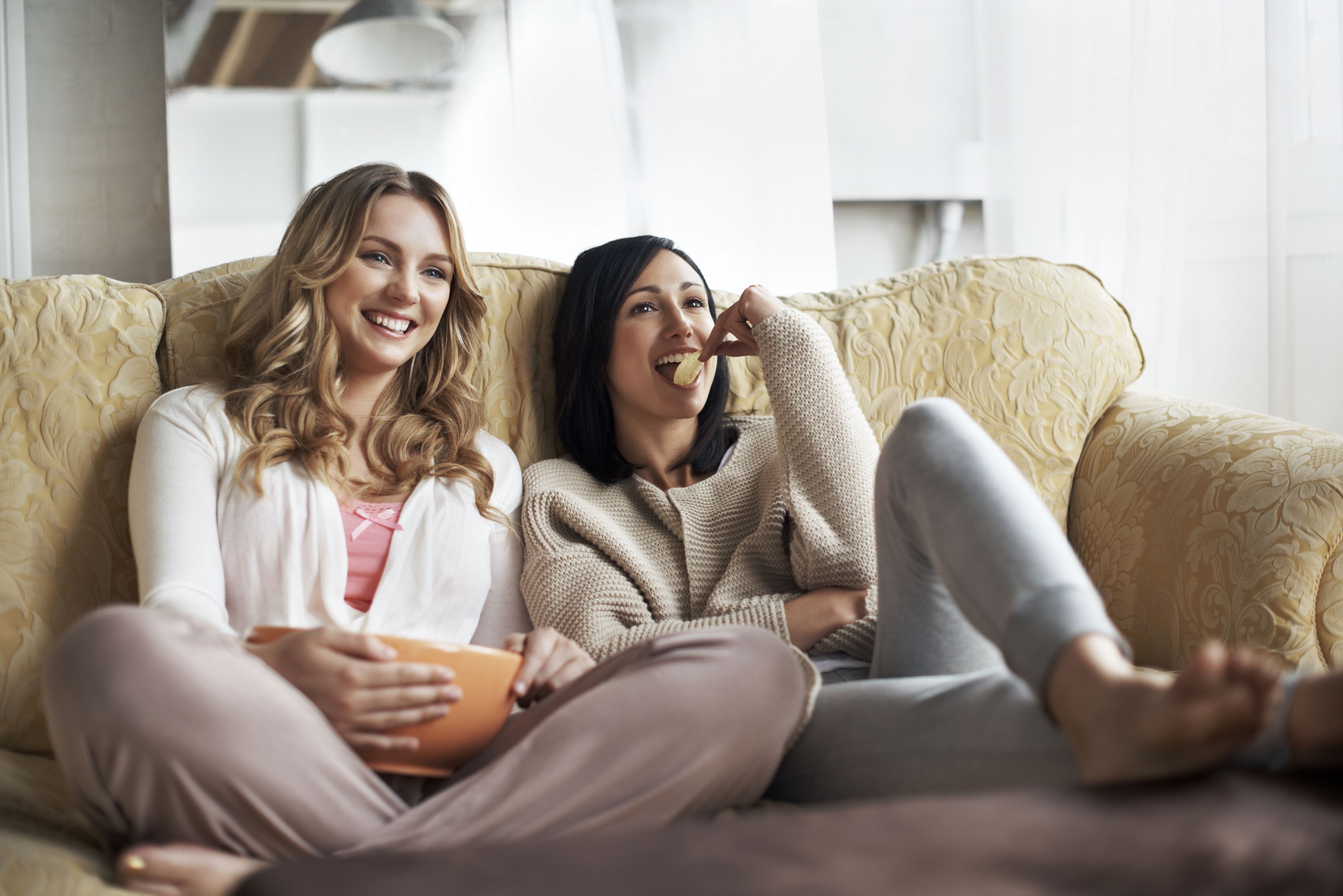 Freezing temperatures make it so tempting to cancel and postpone plans. "Too many people shut down their social lives in the colder months," says Paul Krismer, the Chief Happiness Officer and founder of the Happiness Experts Company. Liven up dreary winter days by incorporating outings with friends into other areas of your daily routine, he suggests. After all, everything from grabbing your morning cup of coffee or running errands is so much more enjoyable when you're doing it with a friend.
Eat Mood-Boosting Foods
Bust the winter blues by adding more mood-boosting foods into your diet. According to Meghan Telpner, a nutritionist and best selling author of the UnDiet book series, eating food that nourish the nervous system and your brain is key.
Telpner suggests incorporating more foods such as flax, chia, lentils, walnuts, eggs, avocado and cold-water fish into more meals. Eating more dark leafy greens and gluten-free whole grains like quinoa and brown rice can also help to elevate your mood, she says.
Additionally, hearty winter vegetables like carrots, sweet potatoes, onions, garlic, kale, beets and mushrooms can also support energy levels, mood and overall health.
Move Your Body
You already know that working out will give you an incredible rush of endorphins. However, a 2017 study conducted by the University of British Columbia suggests that as little as 30 minutes of exercise can make women feel stronger, which might just be what you need right after Netflix marathon. Plus, this immediate positive effect of exercise can be especially helpful during the winter months when it might be harder to stay motived about your health and fitness routine.  
Start a Gratitude Journal
If you want to train your brain to be happier, start by writing down three good things that happened to you in the past 24 hours each day, Krismer says. "This practice helps you to acknowledge the small moments of joy that are happening in your day that you might easily forget," he explains. Doing this will help you remember the good things that happened during the day and not just the stuff that made you feel worried or anxious.
Try Aromatherapy
There's a reason why aromatherapy is so popular – it really works. Essential oils capture the powerful healing qualities of the plants from which they are derived and are about 80 times more potent than the herb itself, explains Kiara LeBlanc the Vice President and the Brand and Creative Director of Saje Natural Wellness. 
"When you hit that mid-afternoon slump, get a natural pick-me-up by rolling Saje Natural Wellness' Energy Oil Blend onto your neck and under your nose to create a "personal diffuser". Stop and take a few moments to breathe in the revitalizing blend of lemon, peppermint and rosemary," she says.
Other popular essential oils that are known to improve mood includes lavender, frankincense and rosemary.
Make Better Breakfasts 
One of the toughest parts of winter is waking up on cold dark mornings, but getting out of bed is much easier when you know you have a good breakfast to look forward to. "Anything that is rich in protein, fibre and fat, like eggs and greens, smoothies, quinoa porridge and chia pudding will give you an energizing start to the day," Telpner says. "Good fat sources nourish the nervous system and boost our mood, while protein helps produce those mood-stabilizing neurotransmitters in the brain."