The Average Wedding Costs HOW Much???
The Average Wedding Costs HOW Much???
A full report hit my inbox explaining the cost of falling in love, from the first date to "I Do". I was curious, so I clicked. Then I was livid. 
I don't consider myself a cheap person, per se. I'm frugal when it comes to things like wine. Truthfully, I order the cheapest bottle at any given restaurant because I can't taste the difference. At the liquor store, of course I'm grabbing an $8 bottle of Pinot. But I can spend loads on shoes, Ubers and dry cleaning with abandon.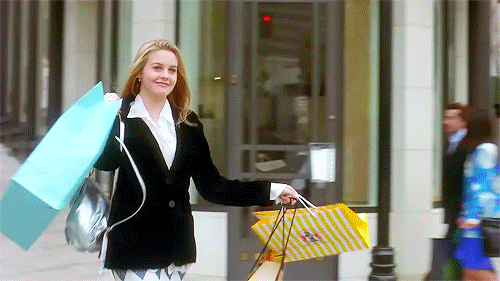 Dates? Engagement parties? Weddings? That's where I draw the line. 
According to the 2017 Cost of Love Study, the cost of an entire relationship is $66,444. This is up 7% from last year.  Let's break it down now!

The average cost of a date is $305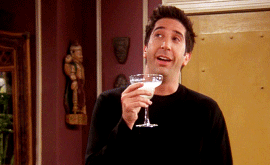 What kind of dates are these? Are these the kind where you get taken on a helicopter ride to make out, like they do on the Bachelor? Are these people ordering Kobe beef at an exotic restaurtant? I need answers.
The average cost of an engagement ring is $4,858
You know what, Jenny? I am fooled by the rock that you got. That's like the price of a used car! And I really need a car for monthly trips to Target way more than I need a piece of jewelry. Plus, there's a ton of gorgeous rings on Etsy for $200 a pop. I'd be extremely nervous to walk around with 5 grand on ONE finger. I could drop it down a drain or sewer. Some crazy person could wallk by and axe my hand off to steal the ring. No. That can't happen. 
The average cost of a wedding is $42,400
If and when I ever get married you best believe the cake will be President's Choice from Loblaws and the only wedding photos we'll take are on my mom's iphone—and you know her thumb will get in the way of almost all the shots. Anyone who dares to spend
$1,247
on live entertainment has never heard of Spotify before. Booking a venue is apparently the most expensive task (it can range up to
$9,000
depending on location). Fingers crossed super small backyard nuptials get trendy this year! 
Imagine if you had $42k. Instead of a wedding, you could:
-backpack through Europe
-go on an African safari
-refurnish an entire apartment
-put a downpayment on a house
-start a small business
-buy literally everything at Zara and H&M (this one's my fave option)
But in all fairness, whatever you do, whether you throw a lavish wedding, or elope with $50 in your pocket, make sure you do it with no regrets!