Cottage Guest Etiquette: 10 Dos and Don'ts
Cottage Guest Etiquette: 10 Dos and Don'ts
As Canadians spend their weekends at their cottages, some of us who don't own a home in the country were lucky enough to score an invitation from hospitable friends. But before you embark on your bucolic adventure, it's important to to understand the common courtesies involved in being a good cottage guest (especially if you want to get invited back!).
I put a message out to our community on Facebook, and got back some interesting rules on cottage guest ettiquette. 
DO Bring Food! Plan to provide the food for at least one meal for the hosts and fellow guests during your stay. It can be as simple as sandwich fixings for lunch or, if you are inclined, nice steaks for dinner on the barbecue. Bags of chips, cookies and snacks are also welcome. Mike W., who has hosted many friends in his time, warns, "Don't bring crappy food/drinks and then eat/drink all the good stuff." Er…noted.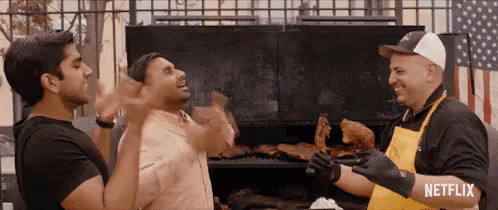 Eva A. says "DON'T complain about the accommodation, even if the hosts do so themselves, and even if it's a dump." Many family cottages have been in your host's lives since childhood, and have great sentimental value.
DO ask what kind of weekend is planned, says Margo V. "It's always good to know what your hosts have in mind be it a party weekend or a peaceful retreat. Are they game players? Movie watchers? Hikers?  Vegetarians? Carnivores?"  Don't get caught off guard with a 2-4 of beer and plans for boisterous skinny dips when there will be kids or uptight parents present.
Speaking of drinking, Cara says, "DO bring liquor for the hosts. Always stock up with more than you think you'll drink because you will indeed drink it." Also, you want to avoid driving to town to stock up (especially if people are drinking!).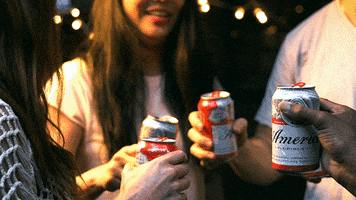 "DO follow the water rules if there are water rules," says Jennifer A. A country home has different infrastructure than your apartment in the city. Ask your hosts if you should bring bottled water for drinking. Don't dump things down the sink. Don't take long, hot showers, either! Bring some camping soap and lather up in the lake, if you're brave! Ask your guests what the water rules are for their cottage and follow them to the letter.
"Do the dishes!" says Margo. Jennifer adds, "DON'T kick back and let your hosts do all the work, even if they insist.  If you are all leaving the same day, pitch in to do the big clean/garbage haul. This will be met with much gratitude.
DON'T assume your dog is welcome, but if you do get the OK to bring your four-footed friend, don't let him wander into the forest to make friends with other furry creatures, warns Dwight. And, of course, stoop-and-scoop applies to the country as well as the city. Don't leave 'presents' behind for your hosts.
DO close the screen doors at all times, to keep out the bugs and other creatures that are so plentiful in nature. Jen M. says "Do be careful not to let in bats when opening exterior doors at night." I hope that's not from experience, Jen!
DO help your host with some maintenance, but be frank about wanting to kick back and relax, too. Cottages can be a lot of work, so do help him/her bring the dock out to the water, but don't feel that gardening and dry-walling the new guest bedroom is expected unless stated explicitly in advance.
DO send a thank-you card or phone call or at least an email as soon as you get home. This is good manners for any time you are hosted, but especially important as an overnight guest. And who knows? Play your cards right and you just might get invited back!