Couple Who Met on Jeopardy! Get Married
Couple Who Met on Jeopardy! Get Married
Forget Tinder. if you want to meet the love of your life you have to apply as a contestant on Jeopardy! 
Happy couple Maryanne Lewell and Michael Townes recently got married in New Brunswick, capping off a remarkable relationship that started with that classic game show hosted by Alex Trebek. Back in 2013, they both applied to compete in the annual Teacher's Tournament.
Michael is a high school teacher from South Carolina and Maryanne's a middle school teacher from New Brunswick. Michael was kind of flirting with her during the tapings and over drinks with the other contestant but SHE WAS LITERALLY THERE TO PLAY GAMES.
After reconnecting on social media, the two began a relationship although they lived in different cities and countries for that matter.
"I'll take, 'Why Can't This Happen Ever To Me?'' for 400, Alex." Michael and Maryanne wed on July 7 at St. Andrew's Catholic Church in St. Andrews, New Brunswick in front of 90 guests. Alex Trebek was unfortunately not in attendance but did offer the couple best wishes via email (!!!) 
"My congratulations to the couple. Although Maryanne and Michael are not the first couple to have met at Jeopardy and gone on to be married, they participated in one of our best Teachers Tournaments. Even though neither won the competition, they certainly are 'Winners in Love'."
I'M NOT CRYING. YOU'RE CRYING.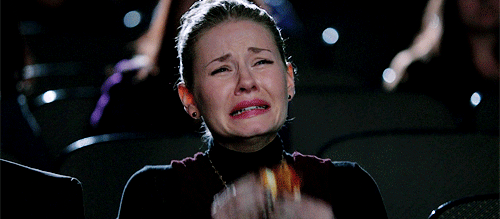 Read the whole adorable story in great detail here.