Jasmine Lorimer's Dating Dos and Don'ts
Jasmine Lorimer's Dating Dos and Don'ts
Whether you're freshly single or just getting back into the game after a self-imposed summer hiatus, you can't go wrong with some solid dating advice, especially if it's coming from Canada's first Bachelorette, Jasmine Lorimer. 
Dating in this digital age is no easy feat. For Jasmine, she was recently sent on three dates with three very lucky Canadian men as part of a contest hosted by Hyundai Auto Canada. Hyundai recently did a study on the interesting parallels between car shopping and dating which you can read here. 
We're lucky the bubbly and adventurous blonde stopped to chat with W Dish to offer tips on what she believes to be appropriate first date etiquette. Ladies, take notes! 
DO a Fun Activity Together
Skip the clichéd dinner and a movie, says Jasmine. "Go for something that gets you outdoors and having fun. Then add a second element of sitting down for drinks that gives you more of an intimate one on one time with that person." 
DON'T Put Too Much Pressure on What You Wear
"As long as you wear something that you feel like yourself in, that's all that matters," says Jasmine, who admits you can't go wrong with a nice pair of booties and denim. "Hells are also fine but it all depends on what you're doing on this date!"
DO Go For a Hug (If Kissing Isn't Your Thing)
"I think a prolonged hug and extended eye contact is key. Say something flirty like 'I had a great time, I can't wait to see you again'". Jasmine, who hates games, says if your attraction to your date is immediate, don't wait until you call or text them. The ol' 3-Day-Rule is outdated AF. Call or text whenever you want. 
DON'T Leave Your Phone Out 
"I really hate when people are on their phone when you're out with them. Turn your phone in airplane mode, so you don't have those notifications popping up," says Jasmine.
If you're out with someone and they aren't reciprocating that action, Jasmine says to make a cheesy joke about their phone and give them "a bit of attitude" until they put it away.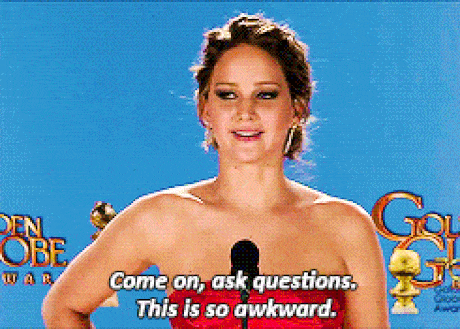 DON'T Be Afraid to Ask Important Questions

When out for an intimate dinner or cocktails, Jasmine encourages "Don't be afraid to have conversations that push the boundaries on a first date. Sometimes people are afraid to go there, they feel like the person they're on a date with won't want to deal with [these topics]." 
Asking someone why they're single, what they're looking for, what their dating history has been like, are all fair game according to Jasmine. She says these topics give us a better understanding of who the person is and will hopefully connect us on a deeper level. "Asking about family and where they grew up are the more important things to gather." 
Follow Jasmine Lorimer on Twitter and Instagram.