The Best Way to Wear Mauve Makeup
The Best Way to Wear Mauve Makeup
Even the most experienced  makeup  lovers  can  be  intimidated  by  wearing  a  new  shade, especially  when  it's a colour  that's  as  trendy  as mauve  is  right  now.  For this reason, we asked two of Canada's top makeup artists, Cheryl Gushue and Kate Easterbrook, for their best tips on how to wear the mauve makeup trend with confidence.
The good news is that mauve is a colour that looks great on  almost everyone.  The only important thing to consider about wearing mauve  makeup  is  your  skin's  undertone.  You  need to  know  your  skin's  undertones  to  help  you  decide  where  this  shade  would  look best  on  you, explains Gushue.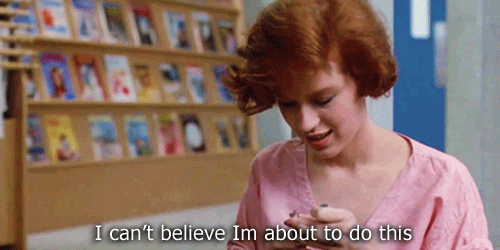 Not sure what your skin's undertone colour is? Here's what you need to know. If your skin looks peachy, yellow or golden, you have a warm undertone. And if your skin appears pinkish, red, or blue, you've got a cool undertone. A neutral undertone is a mix of both.
If you have a cool undertone, you would look great in a mauve lip, Gushue recommends. But for  someone  like  myself,  who  has  yellow-based  skin,  wearing  that  kind  of  purple  or  mauve would look like I'm suffering from hypothermia, she says.  So, if you've got a warm undertone, like Gushue, wearing a mauve eye shadow or blush would suit you better.
Mauve Lips
For ladies with cool undertones, a mauve lip is always a fun look. 
"If you want to rock a mauve lip, I would suggest a softer application in the daytime, while for special events and evening I'd use the lip colour to its full and bold capacity," says Easterbook. 
Whenever you apply makeup, you should always choose a focus for your look: eyes, lips or skin and cheeks, she says. 
For a mauve lip, it's important to get a matching mauve lip pencil to accompany your new fab mauve lip product, she says. Lip pencil is key to every lip application, she explains. I love to line  and  fill  in  the  whole  lip  for  longevity  and  to  make  the  lip  product  bolder  whether  it  be  a lipstick or lip-gloss. Adding a touch of metallic lip-gloss or lipstick in the centre will create a bit of sexiness, but feel free to also keep it bold and matte.
Get the Look:
Smashbox Be Legendary Lipstick in Mauve Matte, $25.00
Mac Lipstick in Syrup, $21.00
Kjaer Weis Lip Tint in Amazed, $67.00
Mac Lipstick in Plumful, $21.00
Mauve Flush
When your wear mauve blush, opt for a classic eye and a soft lip. I would sneak a little of the mauve blush  in  the  crease of the eye  to tie it all in, Easterbrook recommends. That way, the cheeks will compliment the whole look.  
The variations of mauve out there right now are so subtle that you can switch up your usual pink rose shades for this new hue, Gushue says. This makes mauve blush an easy way to wear this trend.  
Get the Look:
Ilia Multi-Stick in A Fine Romance, $44.00
Urban Decay Afterglow 8-Hour Powder Blush, $32.00
Vincent Longo Pearlessence Lip and Cheek Gel Stain in Dolce Acqua, $12.00
Lise Waitier Ombre Souffle Supreme Shell, $26.00
Mauve Lids

One of the reasons why mauve is so popular with eye palettes is because it looks fabulous with virtually every eye colour. Mauve eye shadows will make your hazel or green eyes pop, while also drawing attention to blue eyes, as well, says Easterbrook. 
However,  both  makeup  artists  agree  that  mauve  eyeshadows  match  exceptionally  well  with brown  eyes. According to Gushue,  brown  eyes  look amazing with mauve and other purple tones because there's usually an amber fleck in brown eyes, which contrasts beautifully with mauve eyeshadows. 
Get the Look:
Gueralin 4 Color Eyeshadow Palette in 19 Les Cendrés, $78.00
Kjaer Weis Eye Shadow in Pretty Purple, $61.00
Charlotte Tillbury, Luxury Palette the Glamour Muse, $66.00
Mac Eyeshadow in Haux, $19.00