Refresh Your Skin & Hair Routine This Spring
Refresh Your Skin & Hair Routine This Spring
Winter, it was nice knowing you. It's time for a fresh start and a fresh look and it all starts in your bathroom cabinet! 
This spring, your skincare regiment may need a bit of a pick me up. Perhaps, a lift even? 
We got to try out the new line from Lierac, Lift Integral, which is available in stores and online. We're obsessed with the gorgeous purple packaging - so Insta-worthy! These 5 items all work together to boosts the elasticity and firmness of the skin. It's basically like getting a facelift or injections minus the needles (some of us are still scarred after watching Botched). After such a harsh winter, our skin isn't just dry, but saggy and dark. 
The Restructuring Lift Cream works to redefine the bottom of your face to restore a positive facial expression. It also smells heavenly because it uses mahogany extract and purple tulip extract. 
Using the Eye Lift Serum on a daily basis will ensure the bags and dark cicles under your eyes will dissapear. It targets the fragile area around the contoue of your eyes and lids. It's pure magic. These five products are a collection and work best together (liek the Spice Girls!), but can be used alone if you prefer that way (Geri!). 
With a tight, glowing face, you're going to want to compliment it with bright & shiny hair!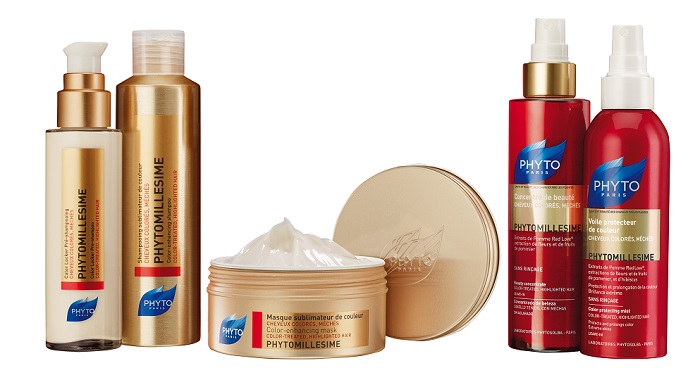 The Phytomillesime Collection from Phyto Paris, available in stores and online, works overtime to maintain your hair colour's vibrancy and boost its shine using plant-based active ingredients.
Us girls with dyed hair know by now that warm water is not our friend. After about 8 or so washes our colour begins to look...dull. The Color Locker Pre-Shampoo is our new savior. This new product, an essential to our beauty routine, seals the pigments in the fiber and ensures longer lasting hair color, Hallelujah! 
Another stand-out product is the Colour-enhancing Mask. Argan butter and Red Love Apple extract are the main ingredients which locks in the colour so you can still get that salon feeling even weeks later! This works wonders on red hair, which we all know fades the fastest. I've tried a ton of other masks, some more expensive and some less, but Phyto masks are the ones I keep going back to. Why waste more time and money searching?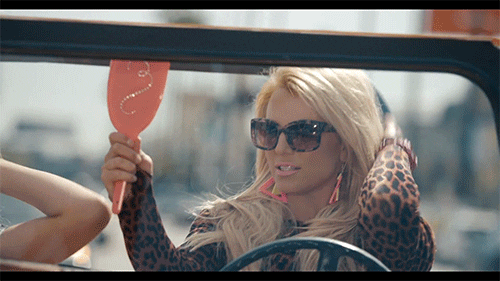 If you're wanting to refresh your makeup, too, go for the latest
eyeshadow trend
. Put on your
best new spring jacket
and enjoy the season, girl!